Best-in-class immune and detox formula

Secure Checkout

Safe Shipping

Satisfaction Guarantee
About Product

Antibodies (aka, "immunoglobulins") are your immune system's first responders. When something bad pops up on the radar, they're deployed to neutralize any unwanted guests. To stay healthy, your body needs lots of first responders – Especially Immunoglobulin G (IgG) which makes up almost 80% of your total immune fighting force. However, in times of high stress, your production of IgG can dwindle, leaving you vulnerable. Nobody wants that – Especially these days! That's why we created Just Thrive Ultimate IgG. The easy-to-take capsules work to rapidly support your body's IgG levels, meaning more immunoglobulin first responders where and when you need them most!

Read More
Why Ultimate IgG?

The easy to take capsules, work to rapidly support your body's lgG levels. Plus they handle the actual live threat and the toxic residue those threats leave behind.
See the detailed video for Ultimate lgG.
Ingredients

Learn about each ingredient

HERE
How To Take

DIRECTIONS: Ages 8+ take 4 capsules daily with or without a meal, or as directed by your healthcare practitioner.

Go

here

for more info and best practices.
Shipping Info

Just Thrive is not responsible for any customs or duty charges. All customs charges are the responsibility of the customer. International orders cannot be shipped with expedited options.

You always save on every bottle and get FREE shipping
You are always in control. Change your shipping date or cancel future participation at any time by logging into your account or with a simple call to customer service or email us at info@thriveprobiotic.com.
We ship your next order every 30 days so you save time and never run out.
Any coupon code used applies to first order only.
Returns

Just Thrive is passionate about good health, and we ensure the integrity and quality of our products. That's why we're proud to stand behind every sale with a 100% customer satisfaction "Bottom-of-the-Bottle" Guarantee:

If you're not 100% satisfied with your purchase of any Just Thrive product from www.justthrivehealth.com, return it to us for a full refund* – even if the bottle is empty!

Please ensure you use the Return Portal to receive a refund.

*Excludes shipping. Applies to a maximum of two bottles purchased directly.
View full details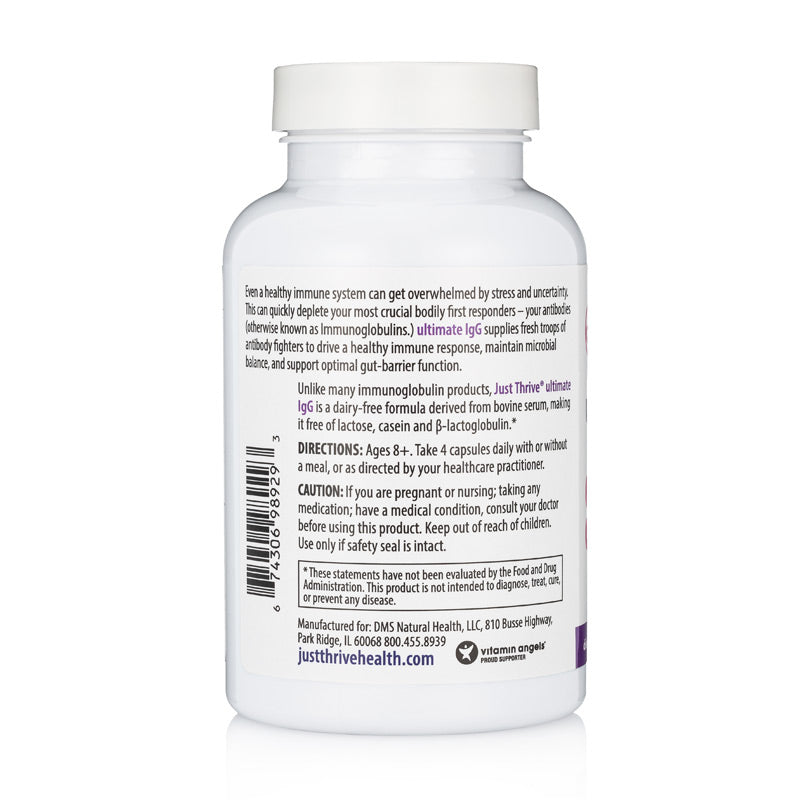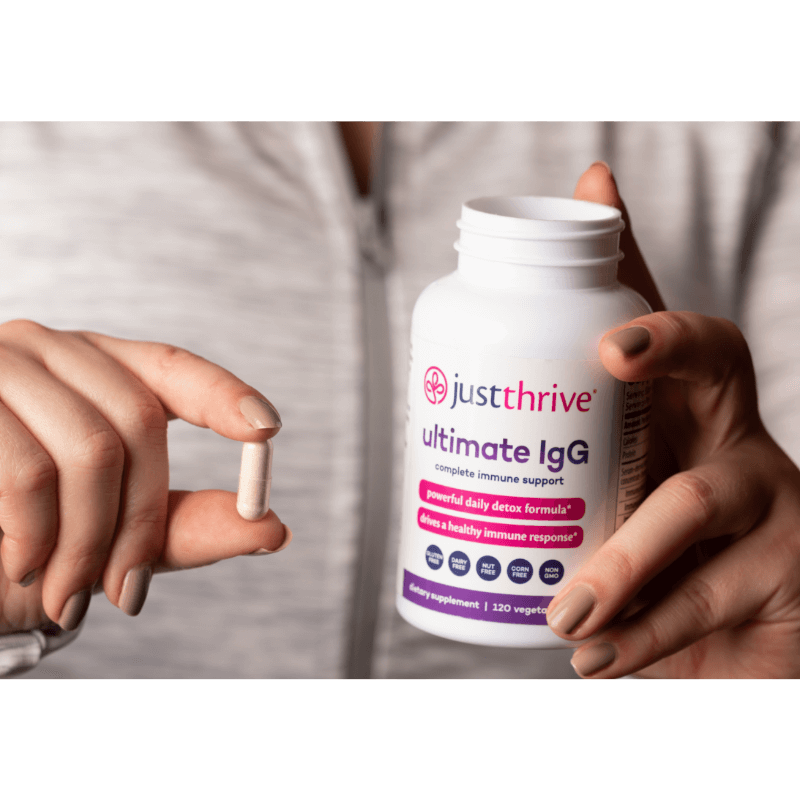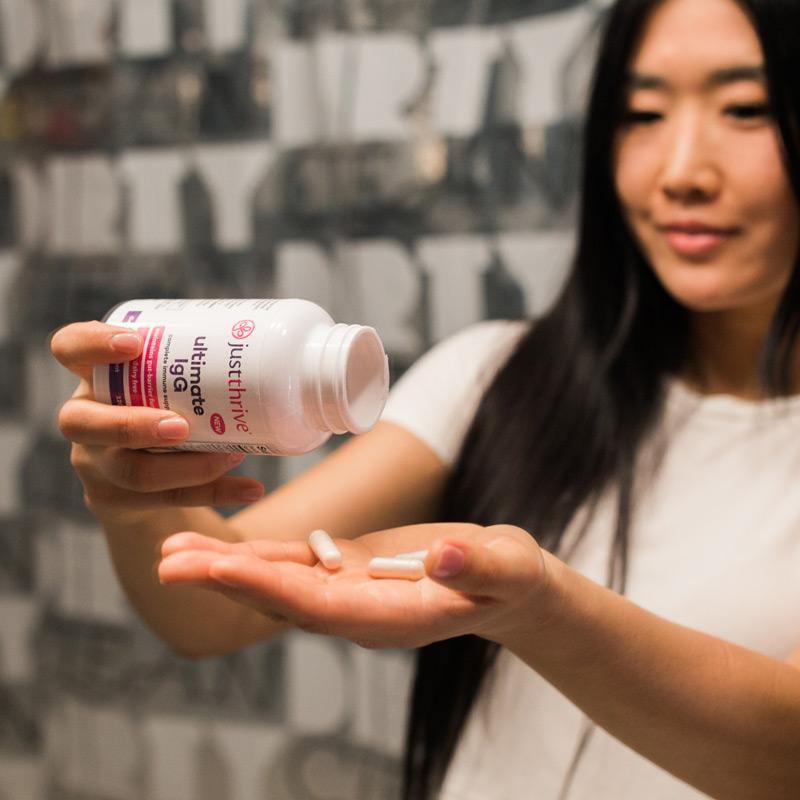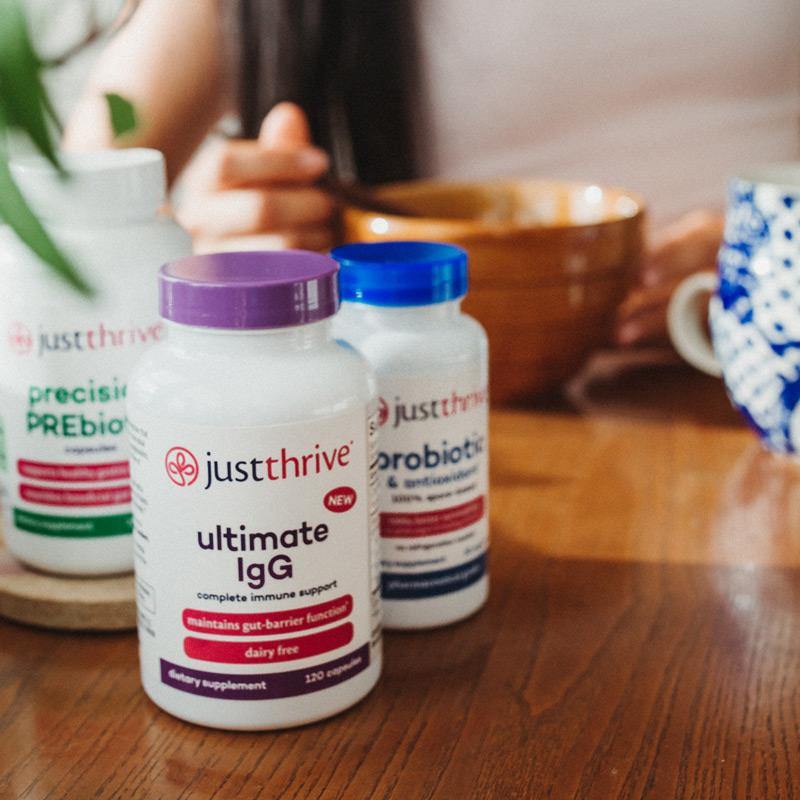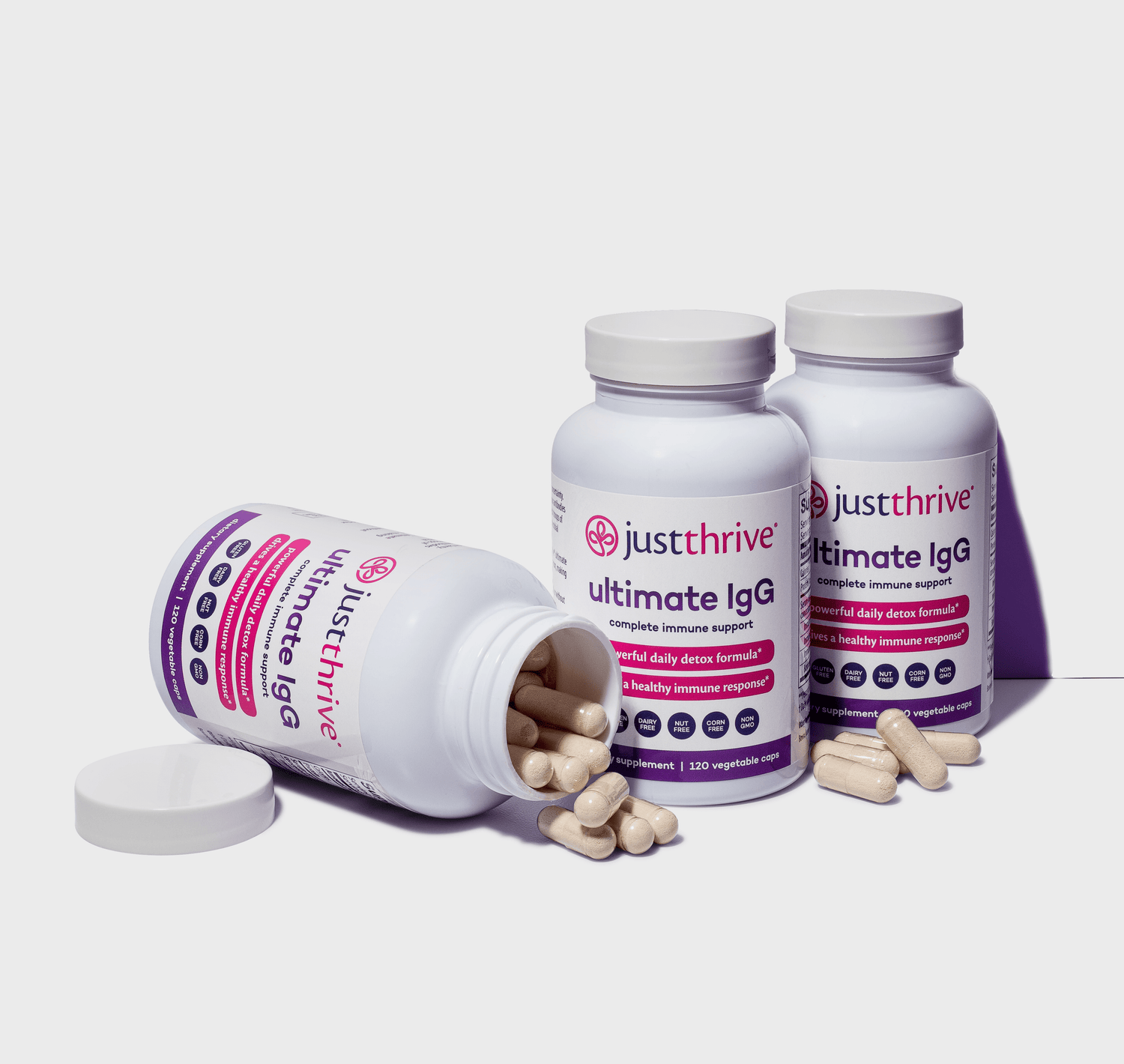 Ultimate IgG is Superior Immune Support
The most highly-concentrated IgG formula on the market (contains more antibodies 
than any other comparable product)
Provides crucial, clinically proven immune support*
Drives a balanced immune response (no overreacting, no under reacting)*
Promotes a healthy and strong gut barrier*
Supports body detoxification by mopping up toxic residue*
Boosts absorption of essential nutrients*
Helps maintain healthy digestion*
Fosters a healthy inflammatory response*
100% dairy-free antibody formula (zero lactose, casein or B-lactoglobulin)
Microbiologist-formulated, evidence-based, and safe*
Non-GMO, gluten free, dairy free, soy free, sugar free, corn free, nut free
Backed by a 100% money back guarantee. If for any reason you're not satisfied, simply request a full refund – no questions asked.
Potent.
Effective.
Proven
POTENT

Contains more antibodies than any other retail product (3x more than colostrum's 12-18% potency)

EFFECTIVE

Ultimate IgG supports a balanced and effective immune response – No overreacting, no under reacting

PROVEN

Numerous clinical studies have shown that Ultimate IgG's antibodies provide "significant benefit to the immune system"
The Ultimate IgG Antibody Team
Immunoglobulin G (IgG)
IgG is the most prevalent type of antibody, accounting for about 80% of your immune power. IgG antibodies not only neutralize threats, they remember which germs you've been exposed to (for a faster response the next time you're targeted). Plus, IgG offers highly specialized protection for your gut (where some of the worst invaders try to attack). Interestingly, IgG is the only type of antibody that can cross the placenta in a pregnant woman to support the health of her unborn baby.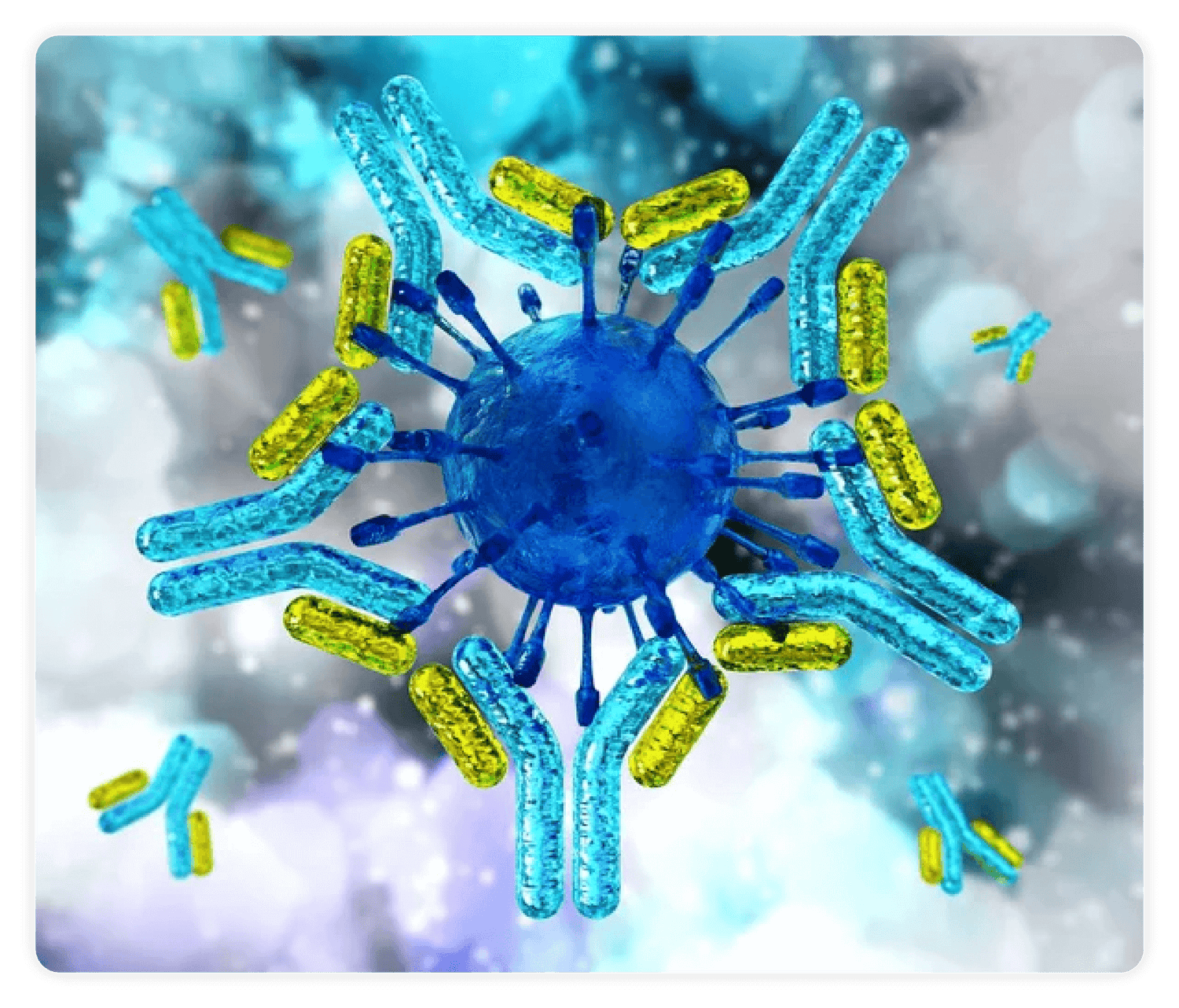 Immunoglobulin A (IgA)
IgA antibodies are found in the mucous membranes of your lungs, sinuses, stomach, and intestines. They work by providing surveillance of the gut lining, the respiratory system, and other surface barriers.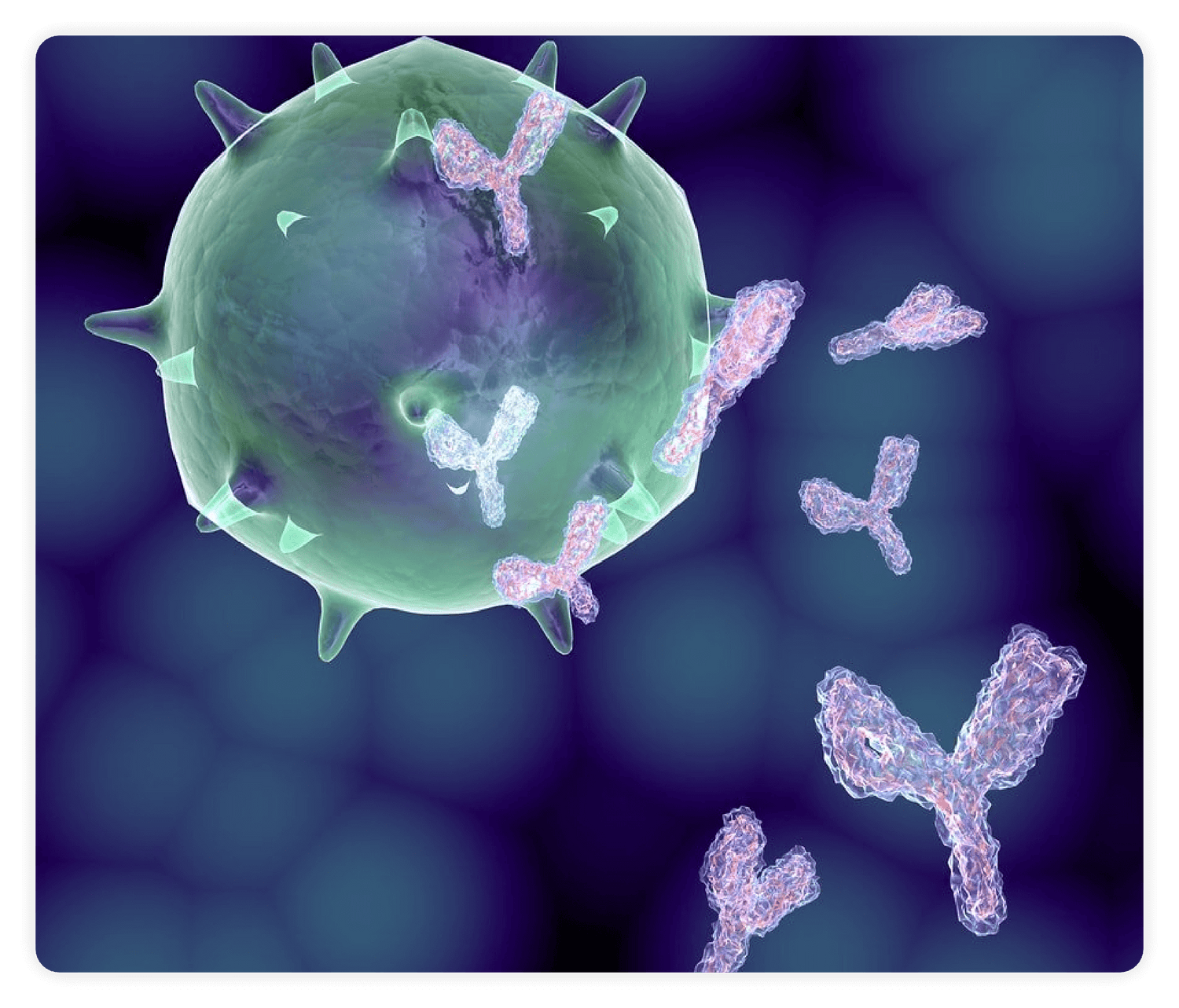 Immunoglobulin M (IgM)
Your body makes IgM when engaging a new bacteria or germ. Think of these antibodies like your scout battalion. IgM will race to meet the threat, and hold them off until your IgG joins the fight.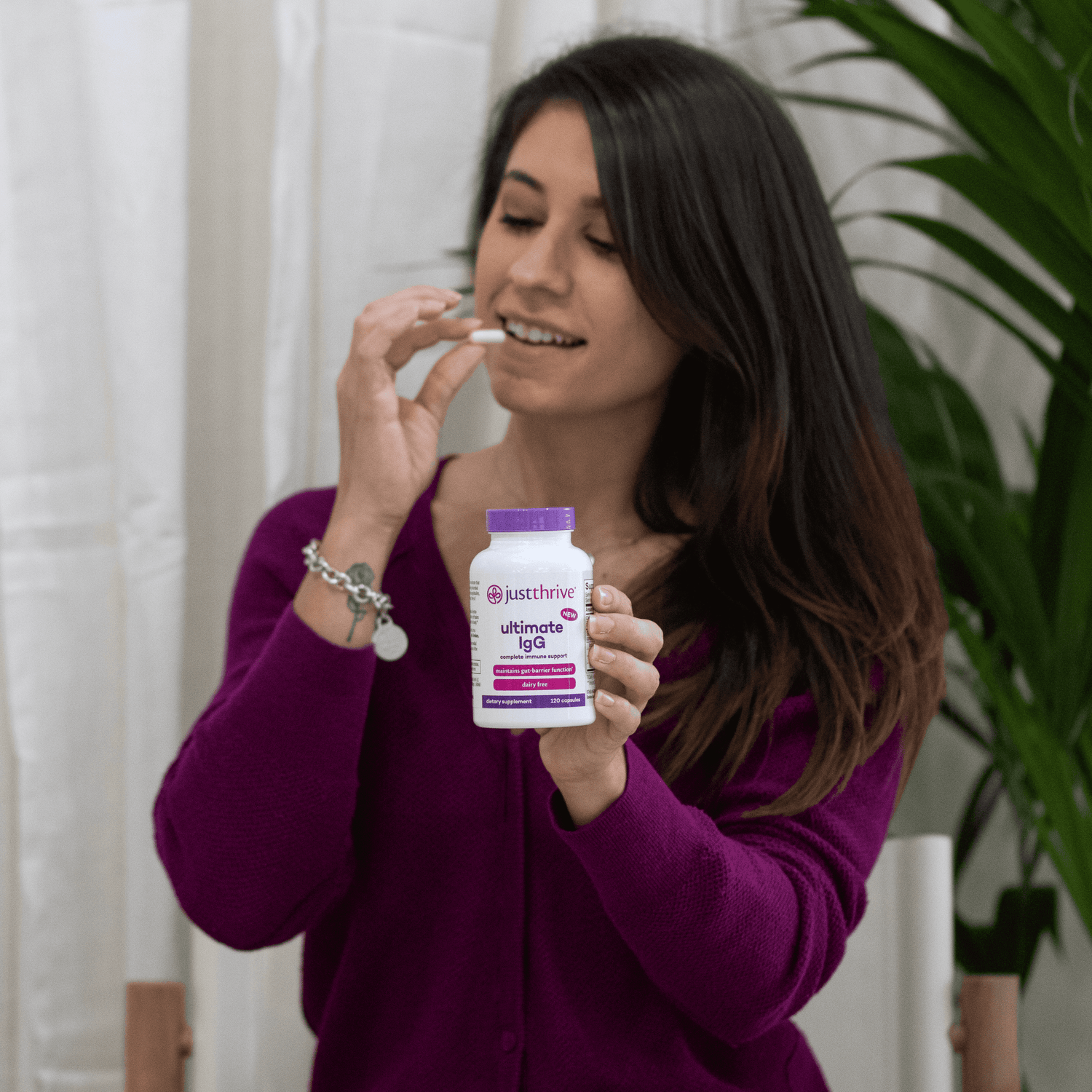 How To Use Ultimate IgG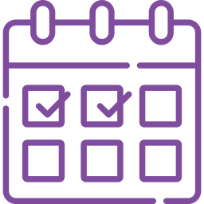 For everyday health: Your immunoglobulins are your immune system's first responders, identifying and neutralizing threats to keep you healthy. For complete immune support, take 4 capsules daily, ideally in the morning between breakfast and lunch.
If you're feeling less than your best: Take an extra helping at the first sign of feeling "off." For many customers, 4 extra Ultimate IgG capsules was just the nudge their immune system needed.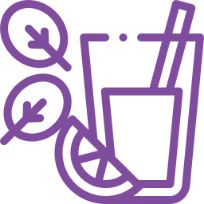 For next level detox support: Take 4 capsules just before bed. While we sleep, our digestion slows down which allows the Ultimate IgG antibodies to linger longer in the intestines, providing extra impact.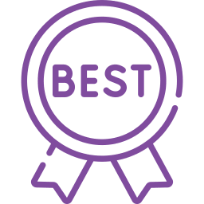 For die-off: Starting Just Thrive Probiotic and want to address any potential die-off symptoms? Take 4 caps at the same time as the Probiotic. Ultimate IgG can neutralize toxins and mop up their toxic residue, helping you feel your best.
FREQUENTLY ASKED QUESTIONS
Still Have Questions? We've Got Answers!
Immunoglobulins - also known as "antibodies" – are proteins that protect you when an unwanted substance enters your body. Produced by your immune system, immunoglobulins bind to these unwanted substances in order to eliminate them from your system.
IgG is the most abundant human antibody, and its primary purpose is to protect us from invading organisms, also known as "antigens". When an IgG antibody comes in contact with an antigen, it binds to it, neutralizes it, and ushers it out of the body. The ability of the body to produce enough IgG determines the overall strength of the immune response.
First off, there aren't any other similar products. No antibody formula can match Just Thrive's breadth of clinically verified research or level of:

Immune Support Power
To stay well, the last thing you want is an immune response that's either too weak (leaving you vulnerable) or too strong (which causes more harm than good). Ultimate IgG helps your immune system respond the right way: Smart, balanced, and effective.
Antibody Potency
Ultimate IgG's highly concentrated formula contains more antibodies than any other product on the market, and about 3x more than Colostrum's 12-18% potency. This also makes Ultimate IgG THE most cost-effective product in the antibody-based category.
Trouble-free Formulation
Most IgG products are made from milk, which can cause low-grade inflammation in the body. All antibodies in Ultimate IgG are conscientiously extracted from bovine serum, NOT cow's milk, and found to be 100% free of lactose, casein and B-lactoglobulin.
Unmatched Efficacy and Safety
Many published clinical studies conducted over multiple decades show that the IgG antibodies found in Ultimate IgG to be well tolerated by highly sensitive individuals and provide significant benefit to the immune system and total body health.
No, Ultimate IgG is free from GMOs, gluten, grains, corn, and soy, and unlike most IgG products on the market is 100% dairy free!
No! Just Thrive Ultimate IgG is completely resilient and shelf-stable.
Kids need to thrive, too! It's so important to give kids the proper nutrition they need from the very beginning. That also means strong immune support for lifelong health.
Please note: We always recommend you check with your pediatrician before starting any new supplement.
Here are the dosing guidelines for each age group:
6 months - 1 year: 1-2 capsules per day - open capsules and mix into food. Because it takes time for an infant's immune system to develop, we do not recommend starting IgG any earlier than 6 months
1 - 3 years: 2-3 capsules per - open capsules and mix into food
3 - 7 years: 4 capsules per day - open capsules and mix into food
8 years and up: 4 capsules per day
A mom's immune system is passed onto her baby in utero and also through antibodies in breastmilk. Because your natural antibody production can be impacted during pregnancy and times of high stress, supplementing with IgG may be a smart move to keep your immune system healthy and strong. We recommend consulting with your doctor before starting any supplements while pregnant or breastfeeding. 
Ultimate IgG and Just Thrive Probiotic work very well together: the Probiotic scans for and eliminates pathogens while Ultimate IgG helps detox the gut by binding to toxic byproducts produced by pathogens and escorting them out. It also helps support the mucosal lining, therefore encouraging your overall immune response. Long-term use of both Ultimate IgG and the Probiotic is perfectly safe since we have toxins and pathogens coming at us everyday.
Each bottle of Ultimate IgG will give you a 30 day supply. However – if you're feeling off, stressed, traveling, or just need an extra lift, you may wish to take more. For this reason, many customers prefer 2 bottles per month to ensure they can be flexible as needs arise.
This is also the reason why many Just Thrive customers choose a monthly subscription to ensure the next bottles are always received prior to running out. (Meaning you can keep your health momentum going!)
Remember: With our subscription member portal, you can easily edit, skip, or pause your next delivery.
For domestic orders placed on our website, you can expect the order to process within 1-3 business days. After your order ships, most orders are received within 3-5 business days.
Yes, ALL subscription orders delivered in the Contiguous United States will receive 100% FREE shipping and handling.
For any questions, feel free to contact our wonderful customer support team:
Connect with us via phone:
+1 (800) 455-8939
Monday – Friday 8:30 am – 5 pm CST (excluding some holidays)
Or reach out via email:
support@justthrivehealth.com
And, if for whatever reason you're not 100% satisfied with your Just Thrive product, you're covered by our "Bottom of the Bottle" Money Back Guarantee: Love your Just Thrive purchase, or request a refund at any time… Even if the bottle is empty!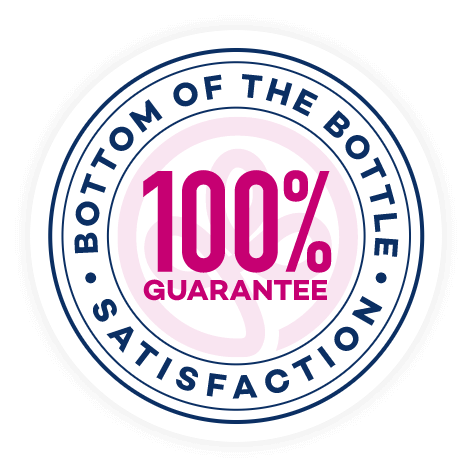 Our Promise To You 100% Satisfaction Guaranteed
At Just Thrive, we're proud to stand behind every sale with a 100% customer satisfaction "Bottom-of-the-Bottle" Guarantee. If you're not completely satisfied with your purchase of any Just Thrive product from www.justthrivehealth.com, return it for a full refund at any time. Even if the bottle is empty!

Related Products