What's your secret? It's like you haven't aged a day!
Unlock your best heart, bone, and brain health.

Secure Checkout

Safe Shipping

Satisfaction Guarantee
About Product

For centuries, cultures in the east have turned to vitamin K2 to live a long, vibrant life, and support their best heart, brain, bone, circulation, and nerve health. But did you know? Even though experts advise you need just 320 mcg of vitamin K2 a day for total body health, 97% of people in the western world are K2-deficient! That's because it's near impossible to get through diet alone (unless you eat lots of organ meat or multiple bowls of the pungent Japanese dish natto.) That's why we created Just Thrive Vitamin K2-7 – the only retail K2 on the market with:

320 mcg of highly bioavailable K2-7 (the optimal daily amount)
MenaquinGold®️ (from non-GMO Chickpea Natto) for 100% guaranteed potency
Important cofactors like magnesium and zinc to support maximum absorption
Multiple published safety studies showing the effectiveness

When it comes to the strength of your most crucial bodily systems – your heart, bones, brain, circulation, and nerves – don't take any chances. Take control of your health with the clinically proven power of Just Thrive Vitamin K2-7!
Ingredients

Learn about each ingredient
How To Take

DIRECTIONS: Take one (1) capsule twice daily with food or as recommended by a healthcare practitioner.
Shipping Info

Just Thrive is not responsible for any customs or duty charges. All customs charges are the responsibility of the customer. International orders cannot be shipped with expedited options.

You always save on every bottle and get FREE shipping
You are always in control. Change your shipping date or cancel future participation at any time by logging into your account or with a simple call to customer service or email us at info@thriveprobiotic.com.
We ship your next order every 30 days so you save time and never run out.
Any coupon code used applies to first order only.
Returns

Just Thrive is passionate about good health, and we ensure the integrity and quality of our products. That's why we're proud to stand behind every sale with a 100% customer satisfaction "Bottom-of-the-Bottle" Guarantee:

If you're not 100% satisfied with your purchase of any Just Thrive product from www.justthrivehealth.com, return it to us for a full refund* – even if the bottle is empty!

Please ensure you use the Return Portal to receive a refund.

*Excludes shipping. Applies to a maximum of two bottles purchased directly.
View full details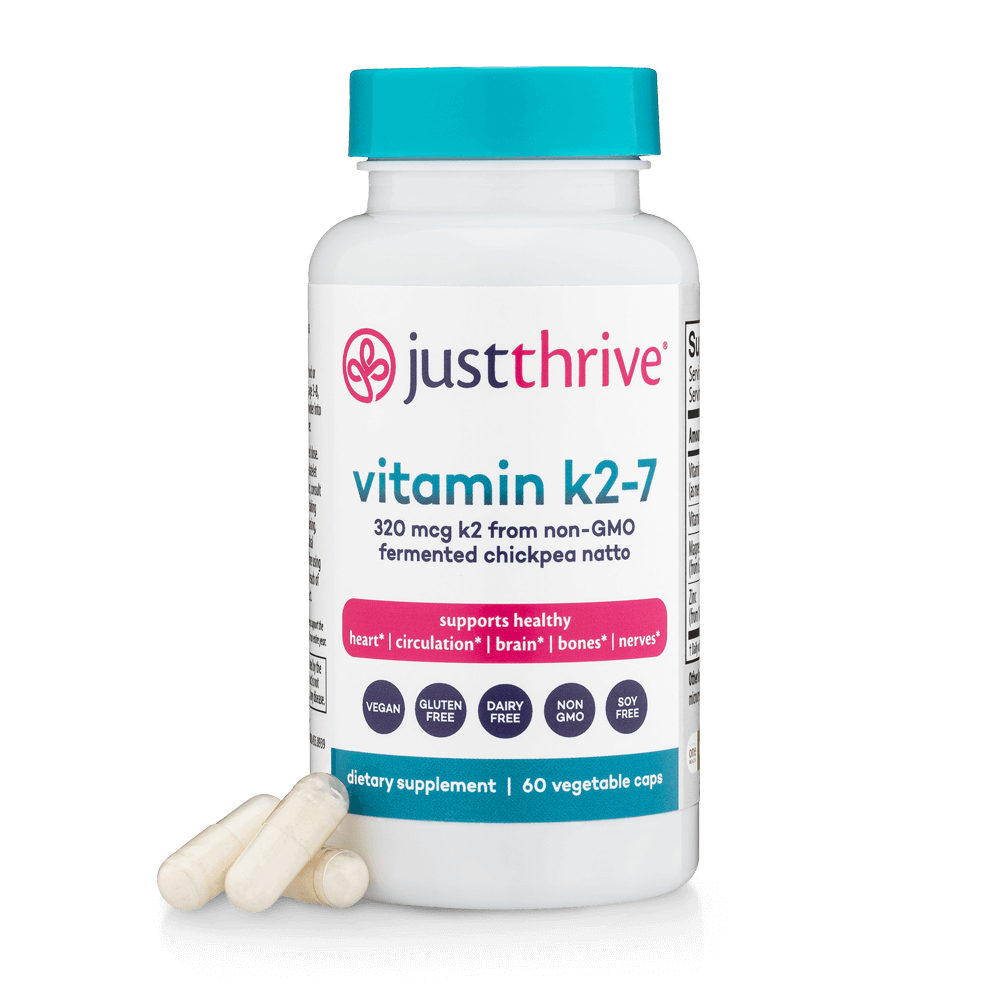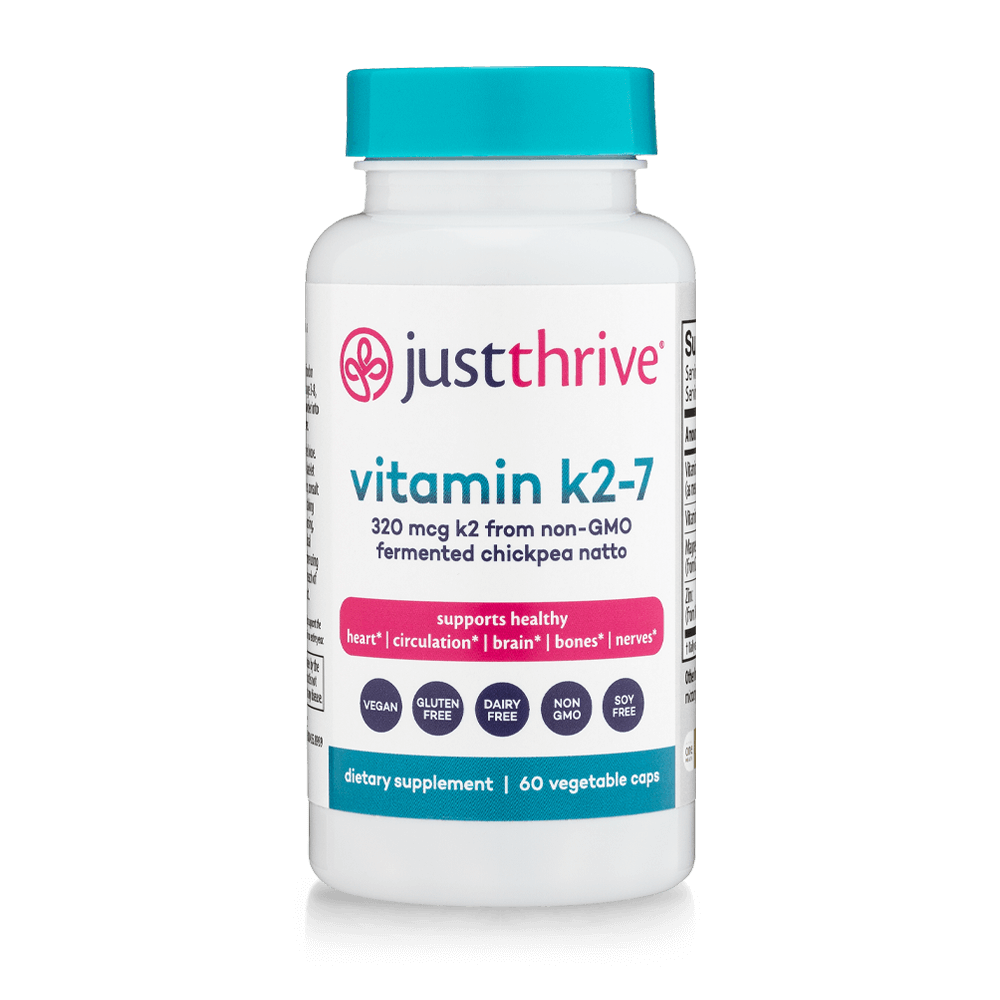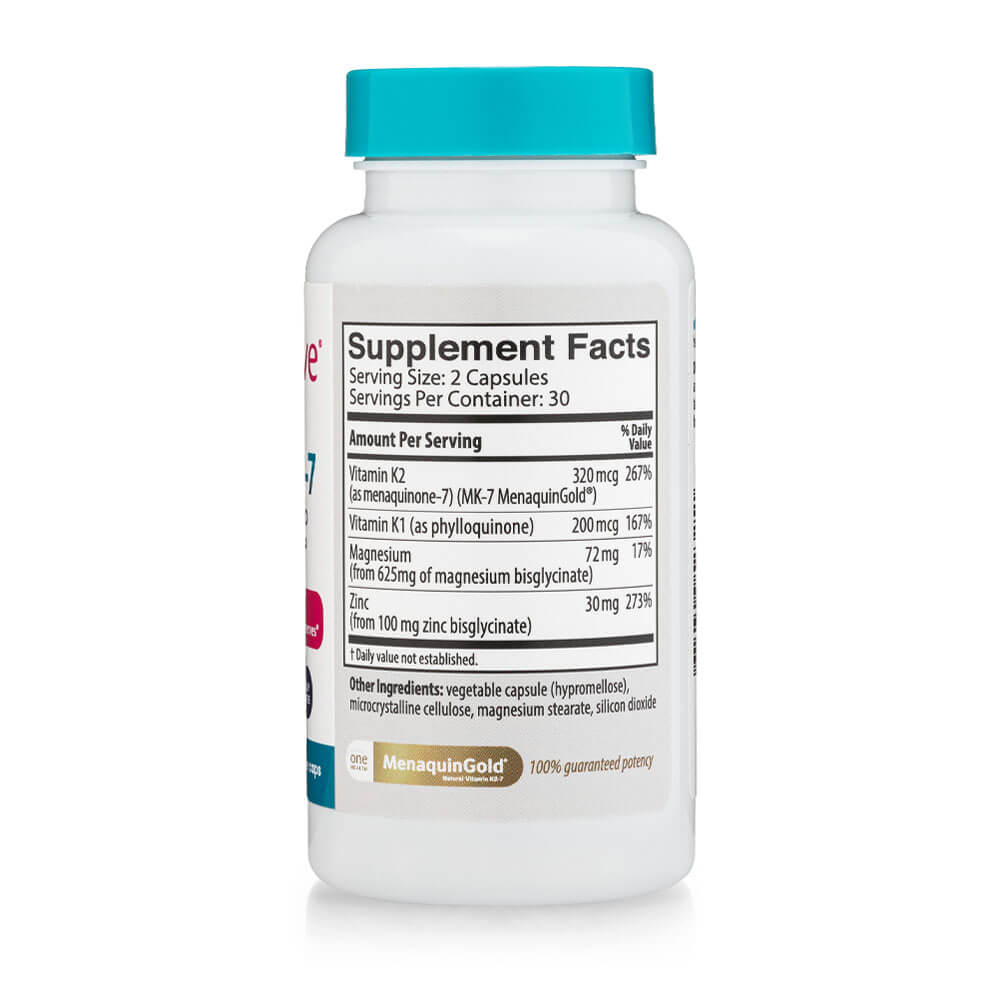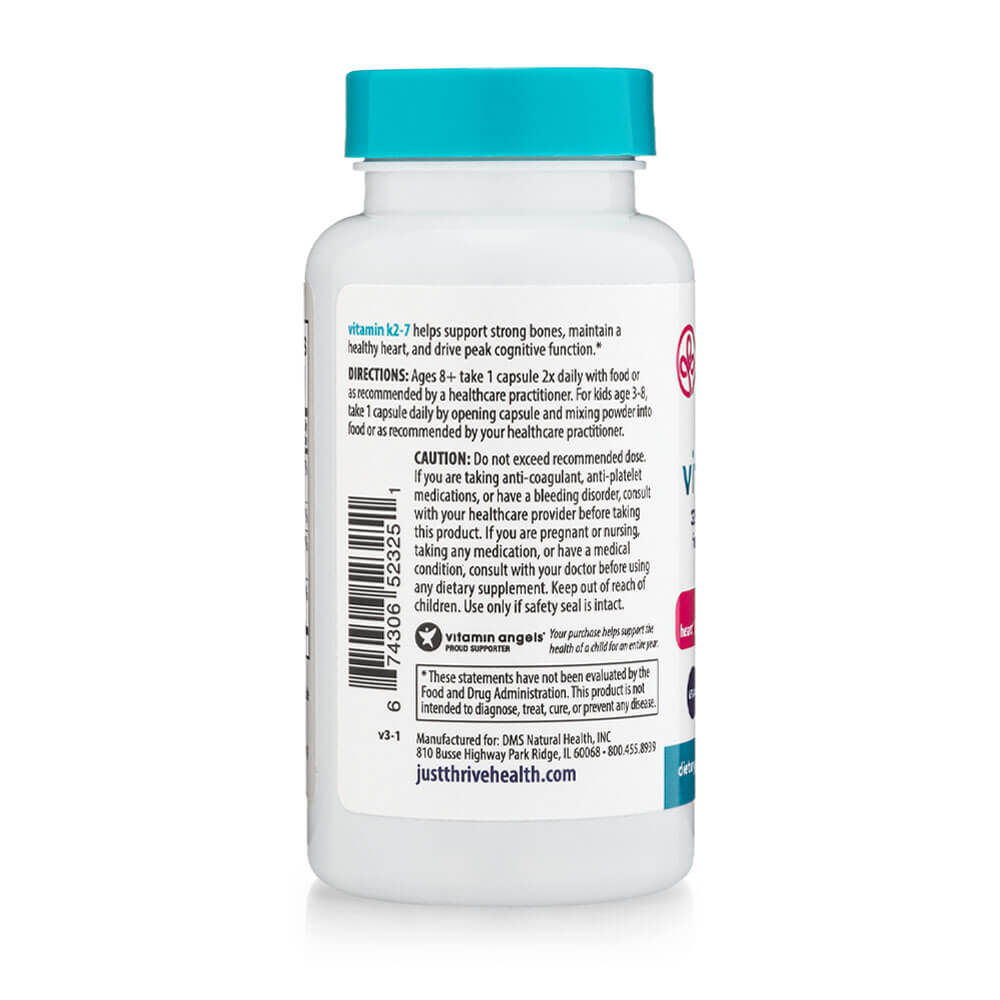 Good Formula for Clarity of Supplementation
It was difficult to find a K2 supplement that did not come with additional Vitamin D. Considering that I am sensitive to too much Vitamin D, I was very happy to find this one that does not muddy the matter in this way. I can independently control the amount of Vitamin D without also having to reduce my K2 supplementation.
Likes:
Clean company… luv discounts too
Improvements:
Stay as eco as possible… ;)
K2-7
Have not tried it yet… but I like that this is a 'clean' company 🙏🏼 thx!
like your products
like your products very much